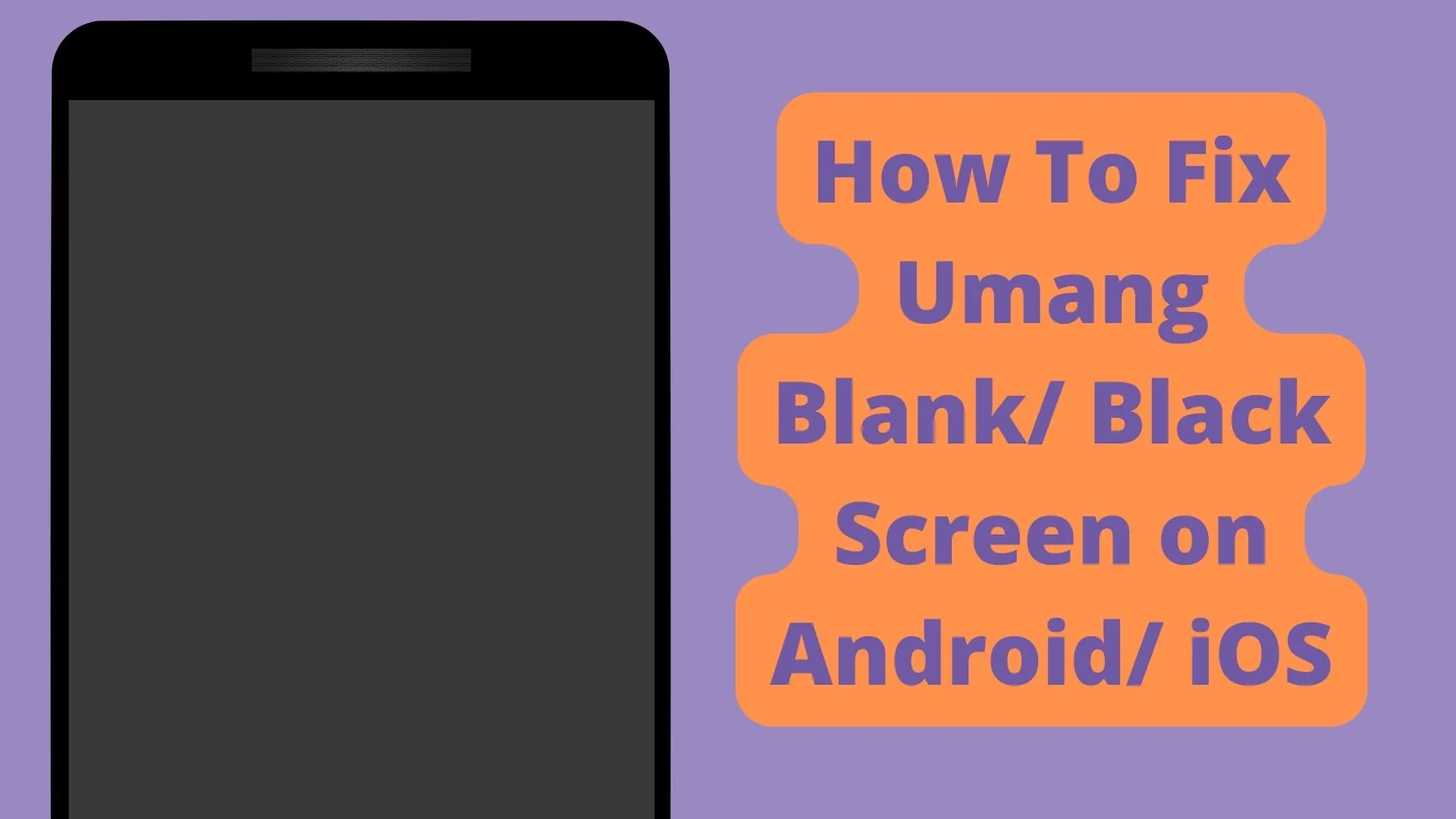 Unified Mobile Application for New-age Governance is a mobile app, a Digital India initiative of the Ministry of Electronics and Information Technology, by the Government of India for access to central and state government services. The app supports 13 Indian languages and is available for Android, iOS, and Windows.
Recently, I was unable to use UMANG. Whenever I used to open the UMANG app it was showing only a blank/ black screen I waited for a minute but the Umang app was not responding.
Recently I am using iPhone XR, but I have also seen this Black screen problem on my old Android device. Whenever anyone faces this error they are expected to get frustrated.
I was able to solve this issue by using some personal solution methods. So today in this post I am going to share those personal troubleshooting methods in this post. Follow them to solve UMANG black screen issue from your side.
7 Ways To Fix UMANG Blank/ Black Screen issue on Android/ iOS
1. Internet Issue
If you have a bad internet connection UMANG will show a Blank screen and won't load anything. Here you can try to improve the strength of your Internet. If you are using mobile data then you should try to turn on Aeroplane mode for a few seconds it can solve your problem.
There may be problem with the router, then it needs to be reset and if that doesn't work, then it might need to be replaced.
If there is a problem with the modem, then it needs to be unplugged and plugged back in.
2. Check to see if UMANG is down
UMANG uses several servers to handle online operations. Due to some issues, these servers may be down or having issues. Sometimes they get stressed on servers because of it servers get down/ unavailable for some time. So in such a situation, you cannot do anything to solve this issue.
From your side, you can only check the UMANG down status on Twitter or see the latest News related to UMANG.
3. Clear Cache and Clear data
Clearing the cache of the UMANG app will not delete any important data but 'Clear all data' will delete all data of the UMANG app basically it will reset the app and you will have to set up the UMANG app again from the start if you Clear the data of it.
Firstly try clearing the cache if it doesn't work then try to Clear all data at the last.
Steps to clear cache and clear all data of UMANG-
Open your device's Settings app.
Tap Apps & notifications > App info or See all apps.
Tap UMANG.
Tap Storage > Clear Cache.
4. Storage
UMANG needs free space in your device to work as usual. When there's low space on your device UMANG will not work in a normal way and show some errors. According to me, there should be at least 1GB of free space on your device to make Umang work normally.
To Clear the space you can delete videos, and photos, unwanted apps, or you can clear the cache of different apps.
Once there is enough working space for the UMANG app, it may open easily. If this solution doesn't work then you can try the next solution.
5. Restart
Sometimes there is some misconfiguration with the device so restarting your device can solve a lot of problems. So if your facing some issues with UMANG then restarting the device may help to solve this problem.
6. Update UMANG
As time passes UMANG developers found some bugs and issues with App. Then they work on those bugs fix them, and they make available the new version where bugs have been fixed.
To Update UMANG on an Android device from the Play Store follow the steps mentioned below:
1. Open the Play Store app then tap on your profile present in the upper-right corner.
2. Then go to 'Manage apps and device' and go to 'Updates available'.
3. Then find UMANG and tap Update.
If UMANG is not on the list then your App must be up to date already. In this case, follow the next solution.
To Update UMANG on an iOS device from the App Store follow the steps mentioned below:
Open the App Store.
Tap your profile icon at the top of the screen.
Scroll to see pending updates.
Search for UMANG and Tap Update next to an app to only update that app.
7. Contact support
Unfortunately, If all the above solutions didn't work, then try contacting the support team of UMANG they will definitely help you to solve your problem for sure.
Conclusion
We have shared all possible solutions we found to Fix UMANG Blank/ Black Screen problem. If you still have any kind of problems then feel free to comment below. We will help you as soon as possible.